On november 2022, MTN on their page mentioned that it is now easier to become their mobile money agents anywhere in Zambia for free. You simply have to have the required documents ready and then contact any of the TDR's available near you.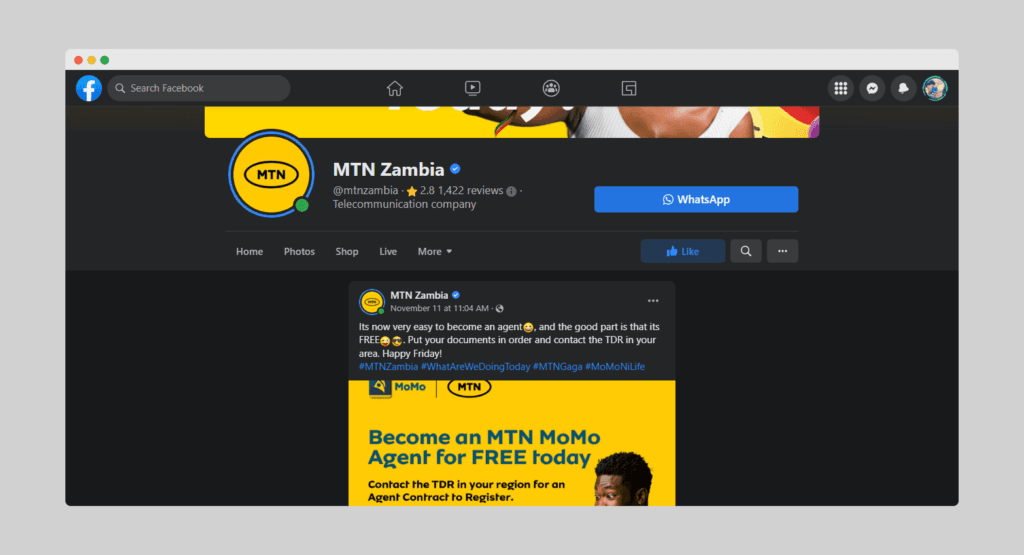 MTN ZAMBIA MOBILE MONEY REQUIREMENTS
According to their post, there are only two requirements.
Copy of your TPIN and
Copy of your ID.
But according to a reply from MTN Zambia to one of the comments on the post, you need more than that.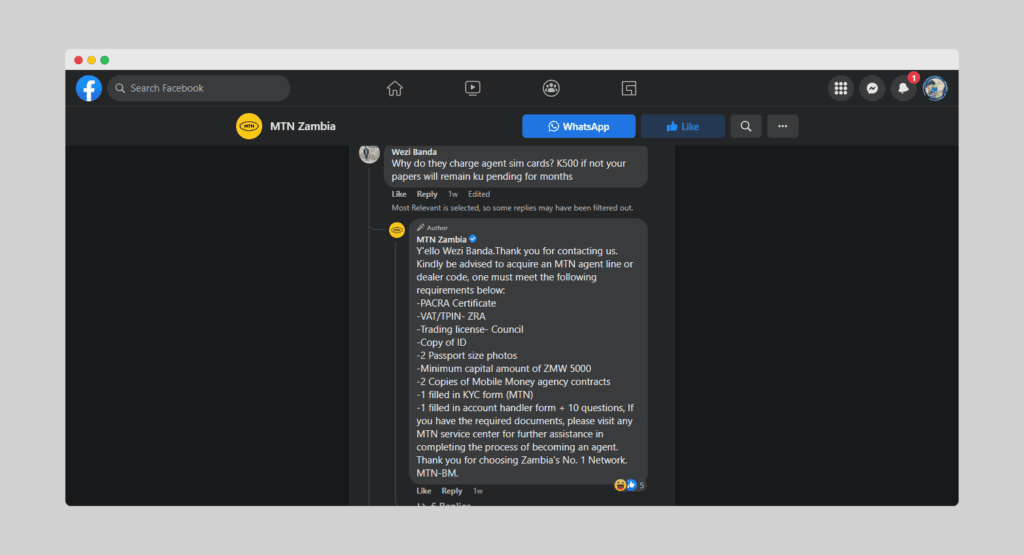 OTHER MTN ZAMBIA MOBILE MONEY REQUIREMENTS
to acquire an MTN agent line or dealer code, one must meet the following requirements below:
PACRA Certificate
VAT/TPIN- ZRA
Trading license- Council
Copy of ID
2 Passport size photos
Minimum capital amount of ZMW 5000
2 Copies of Mobile Money agency contracts
1 filled in KYC form (MTN)
1 filled in account handler form + 10 questions, If you have the required documents, please visit any MTN service center for further assistance in completing the process of becoming an agent.
TDR's to contact