a freelancer in web development, designing, search engine optimization, marketing and security from Lusaka Zambia. I specialize in custom web development, WordPress development, Web page speed optimization and Web security.
I am Google Certified Partner and Bing ads Accredited professional freelancer in Zambia. At Keith Rainz, I am listed as Top Web Design and Marketing freelancer in Africa by various rating websites.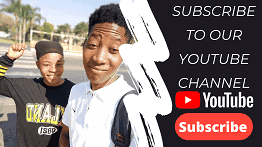 Subscribe to my YouTube Channel
Follow me on Instagram
Like me on Facebook
WhatsApp me
Join my Telegram Channel
Shop on my store
My Services
WEB DESIGNING IN ZAMBIA
Your website is designed to meet your expectations, as well as those of your customers / clients at Keith Rainz.
E-COMMERCE DEVELOPMENT IN ZAMBIA
With years of e-commerce expertise, I will create an eCommerce system customized to your own desires, your company and your clients. We are designing reliable, secure and well-designed eCommerce solutions that match your exact needs; whether it's B2C, B2B, or both.
SEO Optimization In Zambia
I keep search engine optimization (SEO) in mind when designing websites. I perform traditional on-page SEO practices on each page of each website I create, helping the site to rank higher in the search engine results-potentially bringing more visitors to your site.
Get in touch now