For many that do not have email lists or websites, prefer to manage or talk to customers on WhatsApp. But if you do not have a WhatsApp group where you share your products and services, messaging your customers one by one can be so time consuming and boring. This is why you need to use a WhatsApp marketing software to automate some boring stuff and create good relationships with your customers by delivering personalized messages directly to their inboxes.
About my WhatsApp marketing software
Licenses for WhatsApp marketing softwares cost between $500 to $2000 per year from other software development companies. But you don't have to worry about empting your bank account just to afford the software because you will be able to get a license at a really affordable price, check the pricing below.
Features of the WhatsApp marketing software
You can send messages to all contacts including contacts not saved in your address book.
You can send unlimited messages to all your joined groups.
Get any group members numbers from any group on WhatsApp.
Set up bots
You can bulk send messages safely.
Free installation via remote desktop, anydesk, and teamviewer
Comes with videos to help you do everything on your own.
Plus so many more features.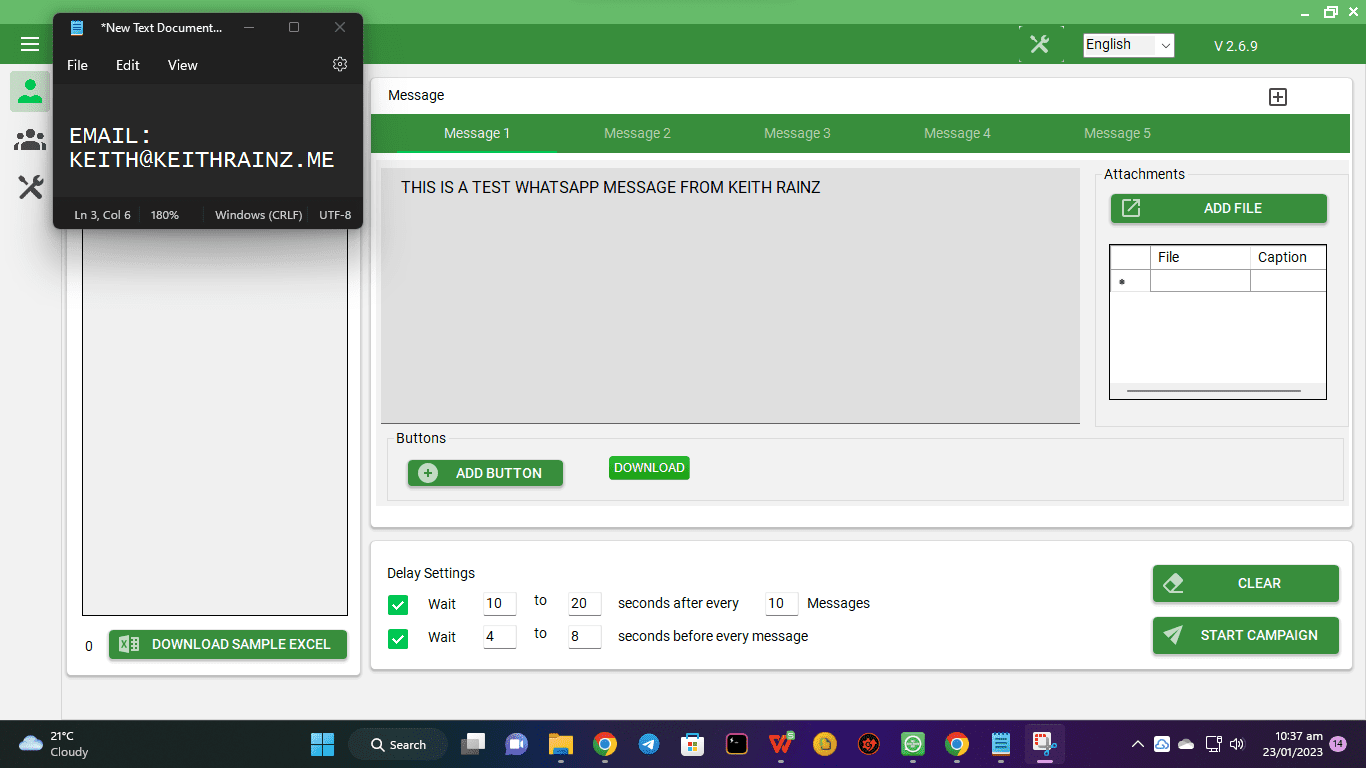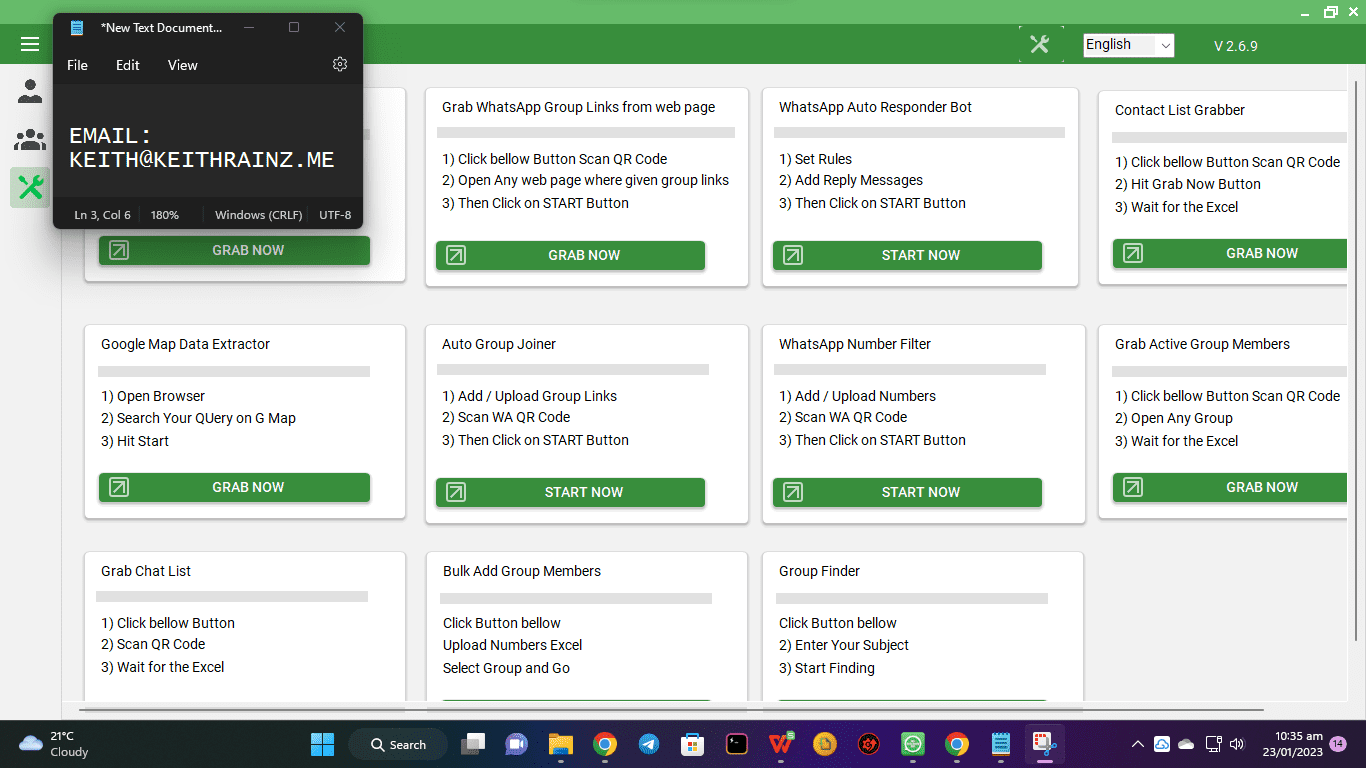 PRICING
7 DAYS TRIAL
Try it our for 7 days and see if the software s for you
---
All features
Free help installation
email support
1-MONTH LICENSE
Best for entrepreneurs
---
All features
Free help installation
email + phone support
Free updates.
6-MONTH LICENSE
Take your business to the next level.
---
All features
Free help installation
email + phone support passes per year
Free updates.
Help with bots
Custom Licenses of upto 2 years are available at a discounted price… Email me keith@keithrainz.me.
Requirements to use the WhatsApp marketing software
You need an updated Windows 8,10 or 11.
This software works both for normal WhatsApp and Business.
Make sure you install Teamviewer and make sure you have a fast internet connection to speed up the process of remote installation. If you are tech wise, with the help of my tutorials, I can just send software and license code and you can setup everything on your own.
How to get started.
I am not really active on WhatsApp, my custom bots manage my WhatsApp account.
All you need to do is leave a message on WhatsApp or email me on "keith@keithrainz.me" and let me know the license you want and you will be requested to pay. You can as well, sms me on 0977770202. Do you know anyone who might want this software? well, refer it to them and you will get 50% commission instantly.
Use the form below to send me a quick message