This all-in-one indicator shows current market structure, including equal highs and lows, order blocks, premium and discount zones, and swing BOS and CHoCH.enabling traders to instantly add popular price action strategies to their charts.
A relatively new but often used term among price action traders seeking to more precisely traverse liquidity & locate more advantageous points of interest in the market is "Smart Money Concepts" (SMC). Finding more practical entry and exits based on price movement can be found by attempting to locate where institutional market participants have orders placed (buy or sell side liquidity).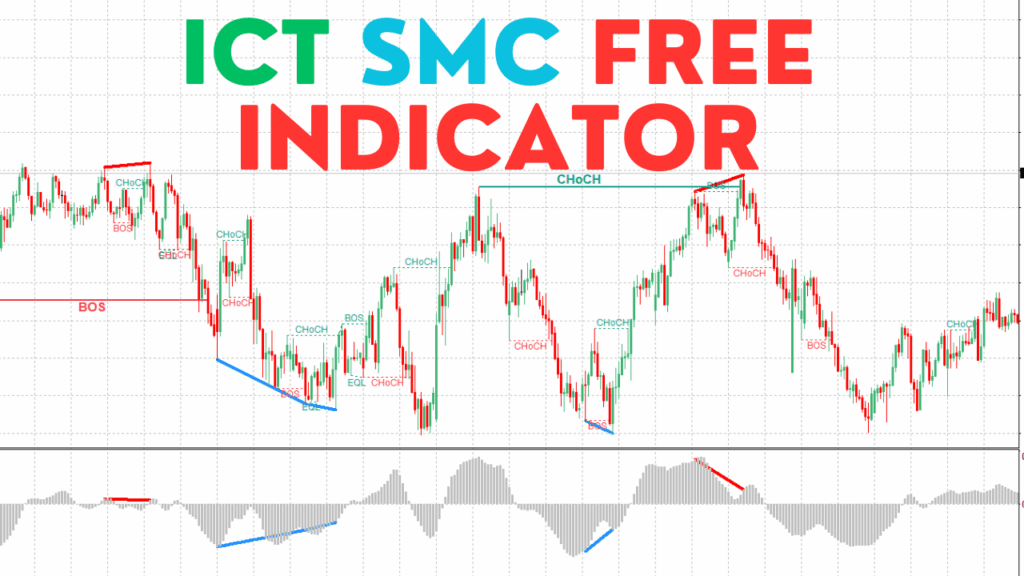 Features of the ICT Smart Money Concepts Indicator
This indicator includes many features relevant to SMC, these are highlighted below:
Full internal & swing market structure labeling in real-time
Break of Structure (BOS)
Change of Character (CHoCH)
Order Blocks (bullish & bearish)
Equal Highs & Lows
Fair Value Gap Detection
Previous Highs & Lows
Premium & Discount Zones as a range
Options to style the indicator to more easily display these concepts.
ICT Smart Money Concepts Indicator – FREE DOWNLOAD