In this post, you will learn what forex scalping is and how you can become good at it. I myself I am a scalper and prefer scalping than swing trading.
What is forex scalping?
Some forex traders use a short-term trading method called scalping, in which they try to get in and out of the market frequently in order to make tiny profits.
Although the scalping approach is comparable to market making in some ways, currency traders who use online forex brokers normally execute it in much lower amounts. Smaller traders, on the other hand, do not normally have the significant advantage that market makers do in having consumers deal on their spreads to help them finance less profitable trading positions.
Scalpers trade the bid/offer dealing spread in a similar way to market makers and often desire a quick turnaround time on any given position, however they normally operate through currency brokers in lesser dealing quantities than market makers.
Furthermore, while successful scalping is as simple as buying low and selling high, few forex trading methods appear to be more difficult and need a trader's discipline and concentration as scalping.
How to be a good forex scalper
Below are the best Conditions for Forex Scalping.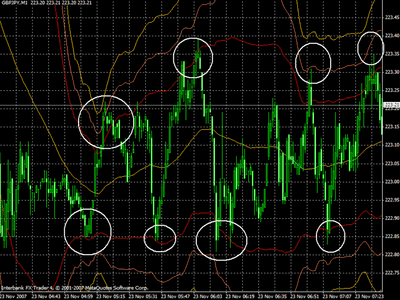 Forex scalping typically necessitates an active, "by the seat of your pants" trading strategy, as well as continual market monitoring via the best forex broker available in terms of dealing spreads. To make an aggressive trading method like forex scalping worthwhile, dealing spreads must be extremely tight and per lot trading commissions must be extremely cheap or nonexistent.
A liquid currency market that likes to range trade much of the time is another beneficial characteristic for successful forex scalping. A scalper can utilize their online forex broker's trading interface to try to buy near the bottom of the prevailing range and then sell near the top, or sell near the top and buy near the bottom.
Forex scalpers essentially want to join and exit transactions as quickly as possible with a profit in their online trading account. For the highest possibility of success in scalping, most currency market scalpers will employ technical analysis to help them identify the best entry points and optimum trading periods.
Furthermore, many forex scalpers focus on very short-term price movement, basing their trades on patterns or signals appearing on their online forex broker's one, five, and fifteen minute charts.
You can check some my scalping strategies on my YouTube channel. Simply search for "Keith Rainz".