Learn more on what sort codes are and view the Zanaco Bank Branch Codes in Zambia
Sort codes include domestic bank codes used in the transfers of money between Zambia and historically in the Republic of Ireland financial institutions. There are six-digit numerical hierarchical addresses identifying clearing banks, clearing networks, countries, major financial institutions, groups of financial institutions and finally resolute branches. In the UK it is used for domestic transactions in clearance organisations, as well as for accounting, while the SEPA systems and infrastructure were replaced in the Republic of Ireland (a founding member of the euro).
Sort codes were registered with the Irish Payment Services Organization (IPSO) both for the Republic and Northern Ireland for Northern Ireland branches of banks (codes from '9.' Such codes are used in the UK clearing system and in the Irish system throughout history.
Usually, the sort code is formatted as three number pairs, for instance 12-34-56. The bank (the first digit or two numbers) and the branch where the account holds are identified[1]. Codes of the type are encrypted in IBANs but not encoded in BICs.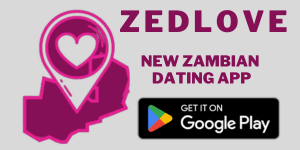 zanaco bank branch codes
Zanaco Sort Codes
---
Sort codes
Bank
Area
Branch
Zanaco bank branch code for Head Office
01
00
01
Zanaco bank branch code for International Banking
01
00
02
Zanaco bank branch code for Lusaka Business Centre
01
00
03
Zanaco bank branch code for Kawambwa
01
21
04
Zanaco bank branch code for Petauke
01
43
05
Zanaco bank branch code for Mfuwe
01
26
06
Zanaco bank branch code for Human Resources
01
00
07
Zanaco bank branch code for Chisamba
01
45
08
Zanaco bank branch code for Mkushi
01
23
09
Zanaco bank branch code for Head Office Processing Centre
01
00
16
Zanaco bank branch code for Kitwe Clearing Centre
01
02
17
Zanaco bank branch code for Treasury
01
00
18
Zanaco bank branch code for Cairo Business Centre
01
00
40
Zanaco bank branch code for Lusaka North end
01
00
41
Zanaco bank branch code for Ndola Business Centre
01
01
42
Zanaco bank branch code for Mufulira
01
05
43
Zanaco bank branch code for Livingstone
01
10
44
Zanaco bank branch code for Kitwe Obote
01
02
45
Zanaco bank branch code for Kabwe
01
09
46
Zanaco bank branch code for Mazabuka
01
36
47
Zanaco bank branch code for Mansa
01
19
48
Zanaco bank branch code for Chingola
01
03
49
Zanaco bank branch code for Government Business Centre
01
00
50
Zanaco bank branch code for Mongu
01
31
51
Zanaco bank branch code for Lusaka Centre
01
00
52
Zanaco bank branch code for Lusaka Kwacha
01
00
53
Zanaco bank branch code for Ndola West
01
01
54
Zanaco bank branch code for Debt Recovery
01
00
55
Zanaco bank branch code for Kitwe Industrial
01
02
56
Zanaco bank branch code for Monze
01
37
57
Zanaco bank branch code for Kafue
01
34
58
Zanaco bank branch code for Choma
01
12
59
Zanaco bank branch code for Chipata
01
11
60
Zanaco bank branch code for Kapiri Mposhi
01
24
61
Zanaco bank branch code for Kasama
01
08
62
Zanaco bank branch code for Luanshya
01
07
63
Zanaco bank branch code for Ndola Industrial
01
01
64
Zanaco bank branch code for Mpika
01
18
65
Zanaco bank branch code for Lusaka Premium House
01
00
66
Zanaco bank branch code for Lusaka Civic Centre
01
00
67
Zanaco bank branch code for Solwezi
01
28
68
Zanaco bank branch code for Siavonga
01
38
69
Zanaco bank branch code for Maamba
01
40
70
Zanaco bank branch code for Lundazi
01
25
71
Zanaco bank branch code for Namwala
01
33
72
Zanaco bank branch code for Twin Palms Mall
01
00
73
Zanaco bank branch code for Lusaka City Market
01
00
74
Zanaco bank branch code for Northmead
01
00
75
Zanaco bank branch code for Manda Hill
01
00
78
Zanaco bank branch code for Itezhi-Tezhi
01
47
79
Zanaco bank branch code for Senanga
01
51
81
Zanaco bank branch code for Chirundu
01
35
82
Zanaco bank branch code for Xapit
01
00
83
Zanaco bank branch code for Government Complex
01
00
84
Zanaco bank branch code for Woodlands
01
00
85
Zanaco bank branch code for Acacia Park Branch
01
00
86
Zanaco bank branch code for Nakonde
01
15
96
Zanaco bank branch code for Mukuba Branch
01
02
98
Zanaco bank branch code for Chinsali Branch
01
17
07
Zanaco bank branch code for Waterfalls
01
00
99
Zanaco bank branch code for Virtual Branch
01
00
93
Zanaco sort codes