Are you looking for a quick online loan in Zambia? In Zambia, there are a number of financial firms that provide rapid internet loans. I have, however, just chosen the best three (3) institutions. The following are the three (3) financial institutions: Express Credit, PremierCredit, and Izwe Loans.
Get a loan from me & pay in 31 days, hurry visit https://keithrainz.me/keith-rainz-finance/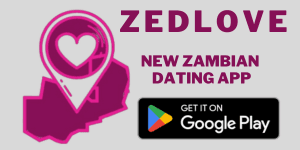 Lending institutions that offer instant loans online in Zambia
1. PremierCredit
PremierCredit is an international financial technology firm that serves emerging economies in Southern Africa as an online microlending and investment platform.
Their headquarters are in Mauritius, Africa's economic and cross-border investment powerhouse. It is one of the financial firms in Zambia that provides instant internet loans.
The Financial Services Commission (FSC) has licensed and regulated them, allowing them to provide inclusive financial services in Africa's continent.
Obtaining a Loan Requirements online in Zambia
The following are the prerequisites and qualifications:
21 years of age and up
A valid original NRC/license Driver's or Passport is required.
If you're seeking for a personal loan, you should be employed and have a current bank account.
If you're searching for a business loan, you should be actively trading in a business for at least 6 months.
A registered mobile phone number holder.
They provide loans ranging from K500 to K250,000. Cash advances, Makwebo loans (business loans), personal loans, invoice discounting, and order financing are some of the options.
Loan approval is contingent on your pay stub's affordability and/or your credit report's credit score (Transunion).
Documents to Bring to a Loan Application
Id that is valid (NRC, passport or driving license)
The most recent pay stub (stamped)
a month's worth of bank statements
employer's letter of introduction (on headed paper)
You can upload these documents to our website throughout the online application process.
How Do You Make Payments?
Every pay day, deductions are taken from the salary. This can be done by your employer or on their behalf by your bank through direct debit. You can also use MTN or Airtel's mobile money to make a payment.
What Sets PremierCredit Apart
They bring together investors and borrowers to create low-cost borrowing choices.
They provide cash on the spot, whenever you need it.
They use partnerships to bring mobile banking services to even the most remote locations where there are no branches.
They provide high-return investment options for our customers to generate passive income.
They are based on the following tenets:
In all they do, their customers come first. As a result, they have created personalized financial solutions for their customers that are hassle-free, accessible, straightforward, and reasonable.
They are committed to responsible lending, ethical procedures, and open communication with all of our clients.
Collaborations to improve the products and services they provide.
Their internal customers, our staff, are critical to their goal of customer happiness.
They provide a conducive environment for our employees to be productive. A satisfied employee leads to a satisfied consumer.
Now is the time to apply for a loan online.
Their Physical Offshoots
Lusaka branch Kitwe branch Solwezi branch
Kabwe branch Ndola branch
2. Izwe Loans
Zambia Loans PLC is the parent company of Izwe Loans. It is a financial services company that is regulated. Personal loans geared particularly for permanently employed civil officials are available with easy access, rapid approval, and prompt payouts.
Izwe loans are approved in less than 30 minutes, with payouts arriving in less than 72 hours.
In addition, with Izwe Loans, you obtain the whole amount that you were accepted for – Zingena Zonse.
Izwe adheres to the highest levels of commercial ethics, ethical principles, and corporate governance.
How Do I Get An Izwe Loan?
When you meet someone in person
Contact them through their nationwide network of skilled, dependable agents who will come to you at your convenience to help you with your financial needs.
Using the internet
You can contact us through our website, and we will respond as quickly as possible. You can apply online by clicking here.
For a text message, send Izwe to 4993.
Call them back or dial their number.
762 434 218 (260) 762 434 218 (260) 762 434 218 (260)
Contact them via email at info@izwezambia.com.
They will contact you as soon as possible.
Apply for financial assistance whenever you need it; applications are handled in less than 30 minutes, and successful payouts are received in less than 72 hours.
What You Should Bring With You When Applying
All civil servants (GRZ), Zambia Air Force (ZAF), and Zambia National Service (ZNS) have a unique employee number (ZNS)
two passport-sized photographs of yourself
A legitimate national identification card (NRC)
A bank statement showing the most recent two months' salary
Salary slips from the previous three months
A signed pre-approval form and a letter of introduction from the employer
What Kinds of People Are Eligible for a Loan?
Civil servants, Zambia Air Force (ZAF), and Zambia National Service (ZNS) are the three groups (ZNS).
You'll get: With a personal loan suited to your specific circumstances, you'll get:
Financial assistance in the form of a loan of up to ZMW 150,000
Term lengths of up to 60 months are available (5 years maximum)
Monthly payments that are both affordable and hassle-free (salary deductions)
Civil Servants' Salary Advances
Izwe can now provide salary advance loans of up to ZMW 3,500 with up to 18-month repayment terms.
Apply for a loan online and get a response in a matter of minutes. The money will be sent to you within 24 hours of your application being approved. You also get to determine the payback terms.
Why Taking Out a Personal Loan From Izwe Is a Good Idea
Flexibility in terms of the amount owed and the time it takes to repay it.
There are no hidden fees: Over the loan period, fixed monthly installments with fixed interest rates are required.
"Zingena Zonse": You will receive the whole amount that you were authorized for, with no fees deducted.
We follow your instructions: Financial aid is available in-branch or through our large network of professional agents who come to you. They are only a phone call away, or you may apply online.
They provide a hassle-free service for civil officials, with minimal documentation necessary for verification and qualification.
3. Express Credit
Express Credit can provide you with a payday loan of up to K10,000 that you can pay back on your next payday.
What Are the Application Requirements for ExpressCredit?
You must be at least 21 years old.
Possess a valid photo ID or driver's license.
Have a bank account and be formally employed.
Possess a valid mobile phone number
Have proof of your present residence on hand.
How to Make an Application
Online
Using the application form on our website, www.expresscredit.co.zm, is the simplest way to apply for a loan.
Branch
A loan officer can assist you in completing your loan application at any of our locations.
Center for Customer Service
Call 3334 to speak with one of our agents.
What is the maximum amount of money you can borrow?
To inform them how much you wish to borrow, use the online calculator.
Choose the day on which your salary will be paid.
After you've provided all of your information, they'll offer you a sample of what you might owe, including the payment amount, interest rate, and next payback date.
How Does the Application Process Work?
Bring the following documents with you or upload them if applying through their website to expedite the processing of your application:
A national identification card, a passport, or a driver's license are all acceptable forms of identification. For non-citizens, an identification document or passport is required, as well as a work permit.
a stamped copy of the most recent pay stub
Official letter of employment confirmation (must contain your residential address)
The bank's most recent three-month bank statement (e-bank statements will be accepted without the bank stamp)
Where Can I Get The Money?
They will either transfer the funds to your bank account or you can go to the branch and withdraw cash once your loan application has been approved.
In this instance, you will be asked to provide your identification.
What Is The Best Way To Pay Back The Loan?
You can pay back the loan through a bank transfer, mobile money, or cash at a branch near you.
0062684077409 First National Bank Zambia Limited bank transfer
Absa Bank Zambia Limited (Zambia) Limited (Zambia) Limited (Zambia) Limited (Zambia) Limited (Z
9130000664409 Stanbic Bank Zambia Ltd
5377971500154 Zambia National Commercial Plc
Money on the Go
333400 is the merchant code for MTN Mobile Money.
33340 is the merchant code for Zamtel Mobile Money.
EXPRESS is the merchant code for Airtel Mobile Money.
All branches have cash on hand.
When depositing funds, please use your loan number or ID number as a reference. Call them at 3334 if you have any questions.
Conclusion
Are you in need of a quick online loan in Zambia? Take a look at the following three financial institutions:
PremierCredit Zambia will assist you in obtaining a loan in Zambia in as little as 20 minutes. They offer on-the-go cash advances.
Izwe Loans provides a purpose-based Personal Loan to civil servants, Zambia Air Force (ZAF), and Zambia National Service personnel.
You can now borrow K1500-K30000 via Express Credit Loans, which must be paid back within 2 to 12 months.